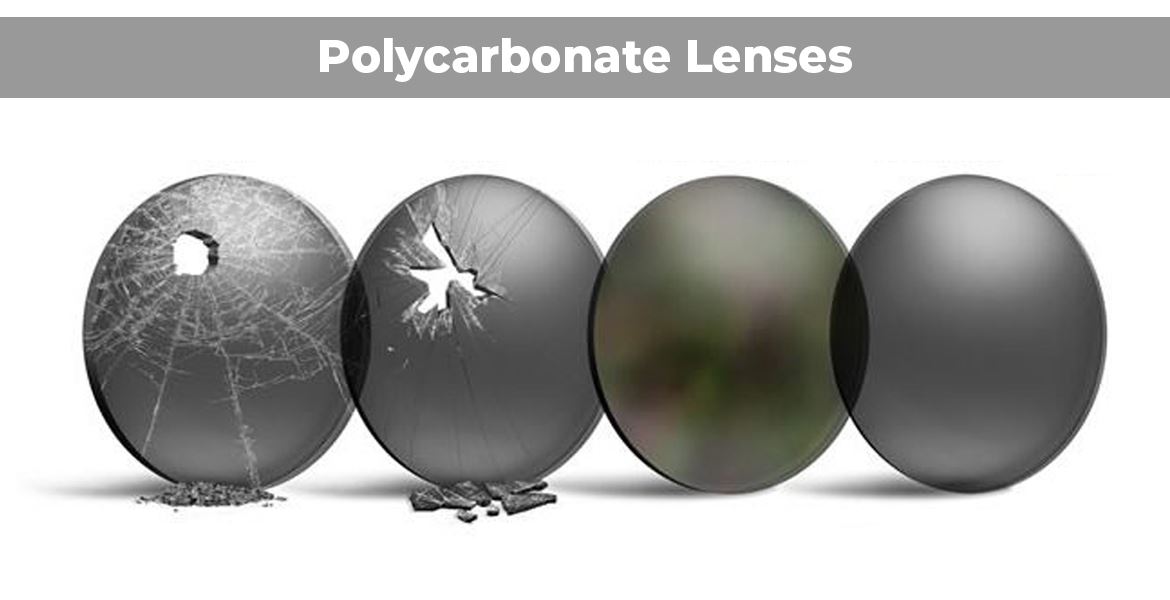 Polycarbonate is the most impact resistant lens materials. Children or adults anyone who might get hurt in the face, they need ANSI safety glasses. If safety is on your prime concern, use safety glasses of polycarbonate materials.
Pros of polycarbonate lenses:
Polycarbonate material is four to five times impact resistance than regular or glass lenses. When glasses or plastic lenses break they directly hurt the vision but polycarbonate don't hurt your vision.
Polycarbonate lenses are lighter than others.
They provide 100% protection against ultraviolet rays with no additional charges.
This material is naturally scratch resistant that you don't need to an extra coating for your lenses.
This is a high index material that makes the lenses very thinner than standard lenses.
Cons of polycarbonate lenses:
People who have higher prescription power, sometimes find difficulty in seeing through these lenses. It cannot give a wider view like plastic or glass lenses.
They are made by multiple curves and use the same prescription power on lenses. In this situation, you can find some difference in seeing with these lenses. 3m safety glasses zt200 have an impact resistant lens that is perfect for safety and vision.
People who have prescription plus or minus diopters, they cannot find difficulty in seeing with these lenses.
You see differently through polycarbonate lenses; therefore, your eyes will take time to adjust with these lenses.
Sunglasses with polycarbonate lenses cannot be tinted darker, but regular lenses can tint easily.