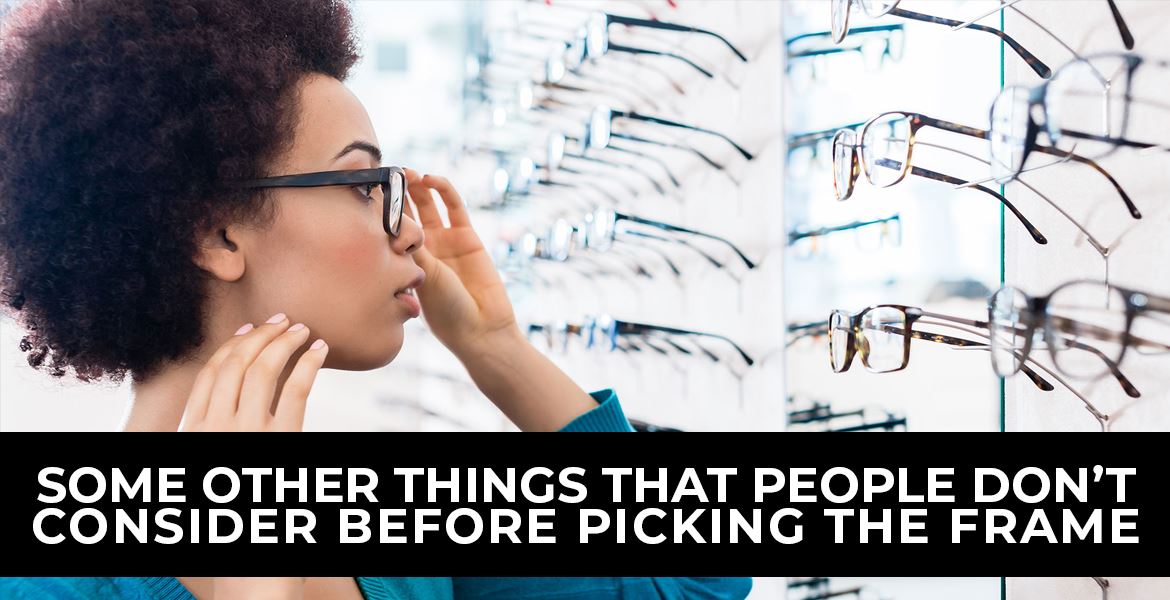 After knowing the face shape, you can order for a masterpiece of designer glasses online with any prescription lenses. Besides the face shape, other things are also considered like eye color, skin tone, and hair colors. All things also put a great effect on your personality apart your face cuts. All these things will not only enhance your overall personality but also would make fun for you. If you want to worth your investment, make sure about all considered things.
The skin tone doesn't mean the real color of skin. But tone means warm or cool. You have to decide what type of skin tone you have, with blue or pink tone comes under cool skin toned while peach or cream tone comes under a warm skin tone. But if you have an olive or yellow undertone, it will in the circle of cool skin tone.
Many people don't consider eye color a big thing but eye color vary from person to person. Like blue eyes color can appear as purple or violent some times. Brown color eyes also have the same effect; they give completely a different effect under sunlight than artificial light. But if you are clear about eyes color, you can take it under your consideration.
Participation of hair colors:
Hair color can also come in cool or warm tones. For this, strawberry blonde, blue-black, white and auburn hair colors are considered a cool color. Whereas, golden blonde, brown-black, brown, and grey colors are considered in warm tones. After determining the warm or cool tone category, the next step comes for the selection of prescription safety glasses frame color according to hair, eye, and skin tone.
For Warm tone category, the best suggestion would be:
Camel-colored
Peach color
Orange color
Coral colored
Off-white color
Khaki colored
Gold-toned
Copper toned
Fire-engine red toned
Warm blue toned
For the cool-tone category, a perfect suggestion for you would be:
Rose-brown tone
Blue-gray shade
Plum color
Magenta color
Pink color
Black color
Silver Tone
Jade color
Blue color
Demi-amber (darker) tortoise.
Consider your lifestyle also apart from other consideration:
Besides face features, eye, hair, and skin tone, your personality and lifestyle also matter. For the selection of the right frame, you must consider these two terms. Here is an explanation that what should you look while considering your personality and lifestyle as well. Whether whatever lifestyle you have like adventure, casual, formal, or stick to the showbiz, all lifestyles do matter for the selection of even reading prescription eyeglasses. For example, you are a great lover of books reader, your requirement is of a wider or over-sized frame. But make sure, it would be lightweight so that it couldn't hurt your eyes. For the adventure lovers, they may need something sturdy, durable, and bendy frame, so that it couldn't be a break while on an adventure. You have to choose a frame that could enhance your lifestyle 's beauty and couldn't hinder it.
Like our lifestyle, the frame also effects on your personality as well. You have to choose a valuable frame that could perfectly match your personality. For example, John Lennon frames that are considered perfect and hip for nerds and bookworms. For cool and chic personalities, aviator shape frame is considered best. With the consideration of these minor things, you can order for online prescription eyewear and make your eyewear a unique masterpiece like you are.