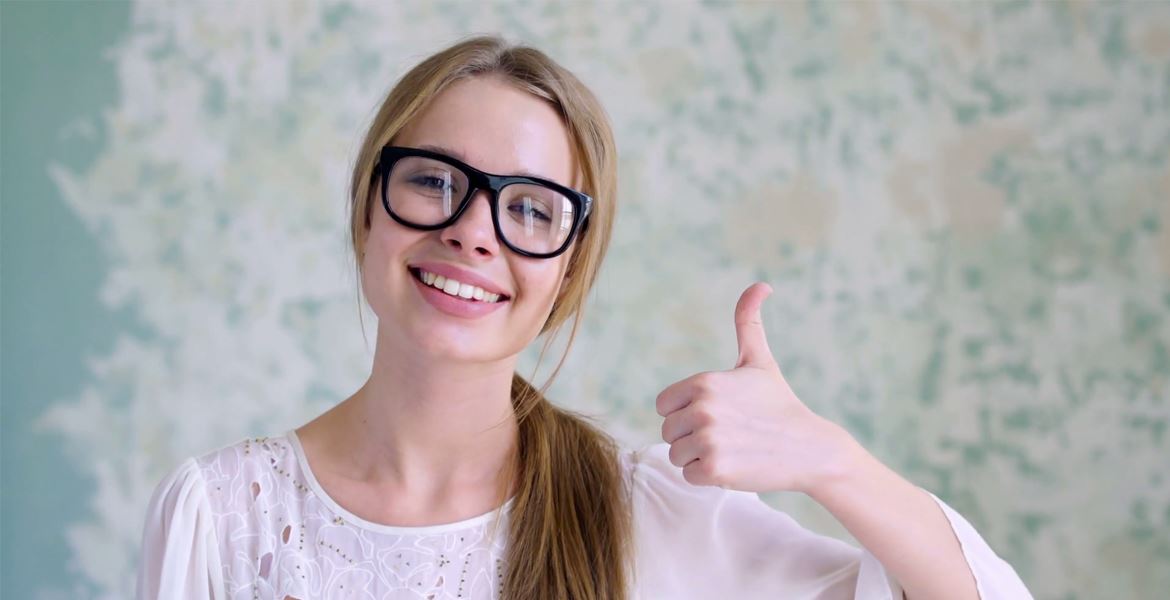 In spite of the availability of contact lenses and corrected vision surgery, people still prefer to wear prescription safety glasses. Still, they are a popular choice more than ever before. The reason for fame has following considered points,
High profile trendy frames:
Designer frames have become very popular among many people. They have a variety of frames in plastic and metal in several materials with a wide variety of colors. They come in a limitless option. Metal frames with spring hinges make them unbreakable for a long duration.
Eyeglasses a fashion statement:
Now, eyeglasses are not a necessity for vision correction, it has become a fashion statement. People prefer those eyeglasses to wear that is updated and perfect match to their outfit. They choose different eyewear in color and style that are matched with their wardrobe dresses. Now you can get a lot of options in frames and rimless eyeglasses with different material making.
Most of the eyewear comes in attached or removable side shields and nose bridge as your comfort. 3m zt200 replacement nose pad arms are available in the combine and separate accessories. Some people even order for special frame eyewear with stone or precious pearls are stuck over them. They do for the enhancement of their frames.
Advance lenses:
There is a number of options for lenses are coming in the market due to advance technology. The most popular choices in lenses are here,
Aspheric lenses are most common among many people because they are more attractive and slimmer profile than other lenses.
High index lenses are made by that material that makes them lighter and thinner than other standard lenses. Mostly branded safety glasses are available with high index lenses.
Polycarbonate lenses are lighter and 10 times more resistant than regular lenses. These lenses are considered best for the children and for those people who want to wear lightweight eyewear. They are scratch resistant and durable and therefore they are very demanded lenses.
Despite the lens material, there are also a lot of options in the coating that are applied to the lenses to making them safer.
Photochromic lenses are very light sensitive and they change their shades automatically as they experience the bright sunlight. But they quickly return to clear lenses as you come in indoor places. You can get 3M safety glasses with photochromic lenses.
Lenses with polarized coating reduce glare from all the flat surfaces like water and also help to reduce eyes fatigue.
This is a very demanding coating among a lot of people. They reduce the amount of light that can reflect off the lenses surface.  They improve visual quality and other people can focus on your eyes clearly. Another benefit of this coating is that it reduces glare and remove eye fatigue as well.
Scratch-resistant coating:
Mostly current lenses are built with a scratch resistant coating that helps the eyeglasses from breaking. If your eyeglasses have a drop down by mistake than this coating will protect your glasses from breaking. Before purchasing to order online RX safety glasses, make sure for anti-scratch coating.
Mostly lenses are treated with UV coating as it helps to protect your eyes from bright sunlight. UV rays are very damaging for eyes. High index and polycarbonate lenses are already having UV layer, so no need to UV protection.
Mirror coating removes reflected light and give you a clear view. This coating is ideal for those people who have a light-sensitive issue.
Anti-fog coating is applied on eyeglasses lenses to keep them clear in the transition temperature as you enter from cold to height. This coating eliminates the condensation on lenses because of fog.
Some common facts about eyeglasses:
Eyeglasses make you an honest look
By wearing rimless eyewear, they give you a more trustworthy look.
People look more intelligent.
Glasses are mostly associated with a higher social class.
If glasses have logos, it shows you are fashion conscious.