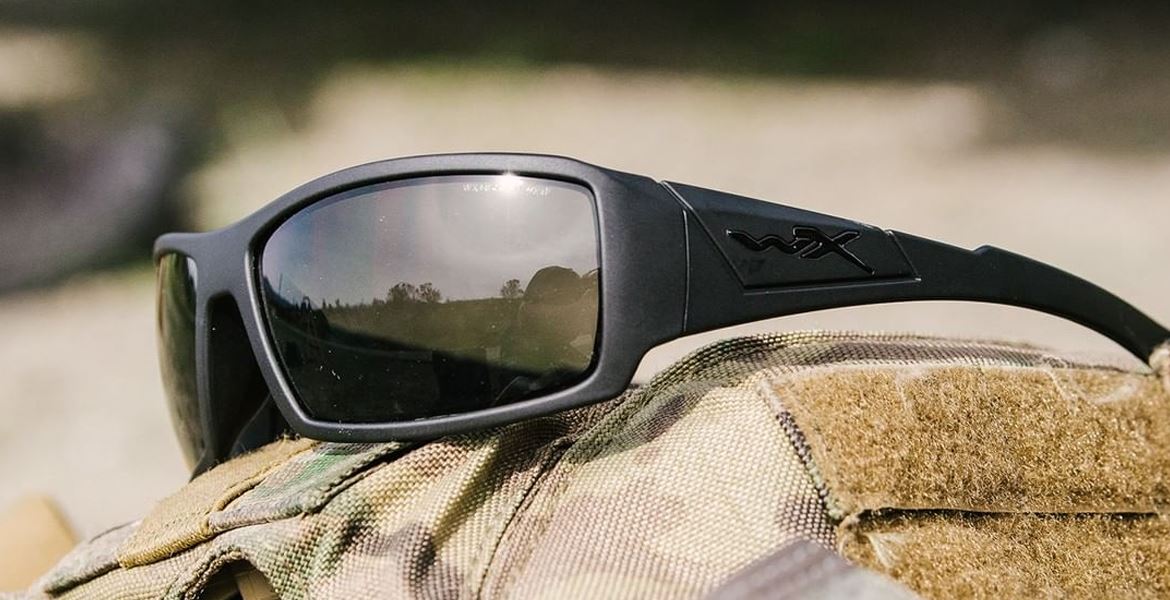 You are supposed to working in some areas that carry a high risk of eye injuries, ha time you need top-quality prescription safety glasses for your eyes protection. ANSI (The American National Standards Institute) supervise the quality standards for various kinds of safety glasses. In the market, the best standard for eyes and face protection is ANSI Z87.1. Below here is the list of ANSI certified prescription safety glasses that you can 100% rely on these protective eyeglasses and can use for any work-related danger.
Wiley x Valor:
Wiley X Valor provides you supreme protection with the stylish and sleek look of traditional sunglasses. With this Wiley x prescription safety glasses, you don't need to sacrifice style, even if you are busy in a construction site or lab for the whole day. Because this safety eyewear brings a serious style by not sacrificing substance and they are perfect for playing soccer, baseball, or any other sport. Where you need serious protection against any injury and UV rays, such safety eyewear is essential for eyes shield.
Key features:
ANSI Z87.1 rated
Offer great UVA and UVB protection
Distortion-free of lens clarity
Lenses are scratch-resistant with T-shell coating that resists from damaging of your glasses in the toughest environments
Well fitted nose bridge and temples without considering any face shape
Protective storage cases for keeping you RX safety glasses secure when you are not using
Microfiber piece of cloth for keeping the lens clean and shiny
3M ZT200:
3M is a classic and very popular brand due to its supreme high standard great performance. The brands 3m prescription safety glasses boast leading optical technology so that you could work with great confidence. 3MZT200 safety specs are available in a variety of designed and styles that just suit your certain needs and performances.
Key features:
Available in green/black color
Integrated side shields that protect your eyes from all angles
ANSI Z87.1 certified
The plastic body that makes them lightweight and comfortable
A customizing option is available in lenses including anti-fog coating, bifocals, progressive, grey or brown tinting
High visibility in low light condition
Well fitted and great functions for even computer work as well
Titmus SW12:
Titmus SW12 the best prescription glasses for any work criteria that users don't resist for their top performance and even high price point. The unisex shape and Z87 certified ANSI safety glasses are rectangular and wraparound design provides excellent safety to eyes from any direction. The frame foam cushion offers supreme comfort from moisture absorption. The frame entire rim is coated with plastic that protects eyes against radiation, high-velocity impact, and chemical exposure, etc.
Key feature:
Available in colors green, purple, yellow with a black outer frame structure
Full rim plastic body
Customize this piece of Titmus brand with lenses for any prescription
The frame is compatible for high index and progressive lenses mean to utilize this eyewear for different vision zones like reading and distance
Greatly recommended for manual laborers and construction workers
These specs can use for various sports and other activities like shooting and yard work
Anti-scratch coating is already available
Microfiber cloth for cleaning the prescription eyewear
A protective case is included
OnGuard 220S:
The OnGuard 220S is one of the stylish designer prescription glasses that you'll ever find by chance. You can get six different two-tone designs and we bet this design will turn your head. Anyone can get designer glasses online through any web store. They are available for all prescription lenses so don't compromise on latest style for your any prescription.
Key features:
Full rim acetate plastic body
Available for all prescription range from single to high index and progressive lenses
Lightweight, comfortable, and offer splash protection
Select any tint for making them as sunglasses
For high-quality prescription eyewear, your possible choice should be OnGuard 220S