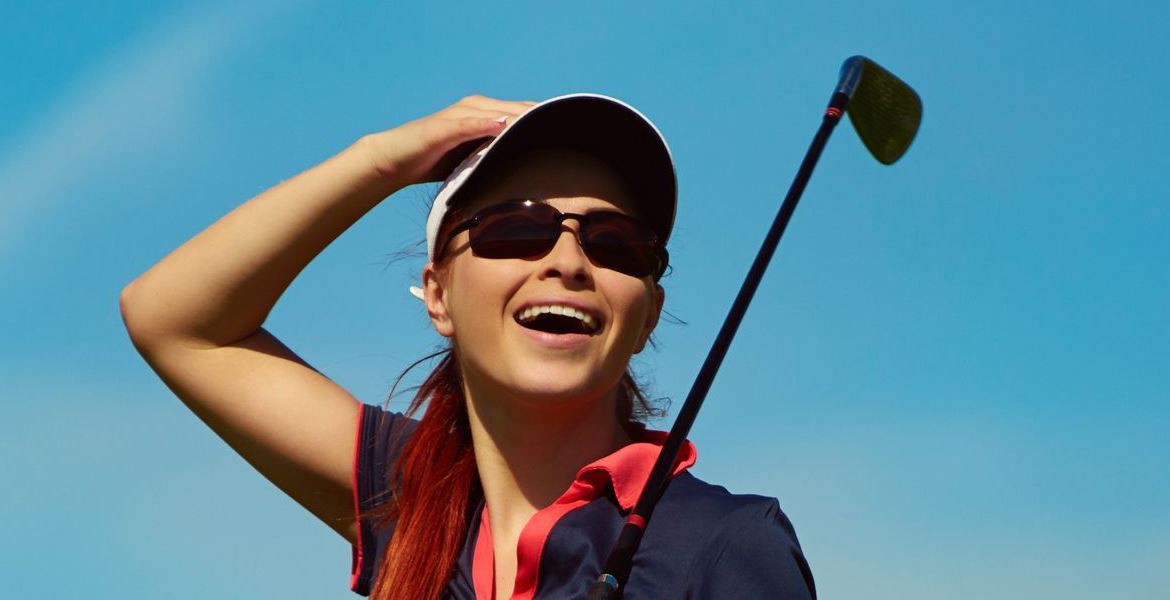 Have you a pair of sunglasses or safety eyewear in your golf bag. For tracking your targeted ball with squinting eyes is not comfortable. It can create unnecessary strain into your eyes. A pair of sunglasses for golfing can help to reduce eye strain, keep out debris from eyes, and help in performing in your game. Sunglasses should be with polarized lenses or not, and what kind of tinting would be best for golfing. Before picking the best pair of sunglasses for a green background, there are few qualities that have to pay attention to. Some of them are optional and some are essentials. Here are the top tips for picking the best-golfing glasses.
Sunglasses with UV protection:
Keep aside the debate about whether the sunglasses can improve your game performance or not. UVA and UVB rays are simply for beating down all the rays of the sun all day. Whether it is a sunny or cloudy day, no matter, you have to wear it. All of you face the bombardment of the UV rays as you come out in the sun, Wiley X safety glasses is considered best for eyes protection. UV rays are responsible for developing eyes problems like macular degeneration, cataract, skin cancer, and corneal sunburn. If you are on golfing or spending time out in the sun, must wear 100% UV protective eyewear for eyes protection.
Polarized VS non-polarized sunglasses:
Polarized lenses have the ability to eliminate glare and enhance vision. They are helpful on the surface of water or behind the wheel, but they are not appreciated for everyone. While for some golfer, polarized sunglasses put an effect on depth perception and make it difficult for green. But it is completely the matter of concerning. You can get 3m safety glasses with polarized lenses on your own choice. They offer no additional protection from UV rays and not ideal for all. If you don't comfortable with polarized lenses in your game, go ahead with non-polarized lenses with 100% UV protection.
Comfort and fit:
If your sunglasses are always sliding down from your nose, it becomes more discomforting. Pick the sunglasses that fit you properly and glasses should be in wraparound style like Armourx 6001. If you don't want to use sunglasses while playing golf and if you have not started yet, it's time to start such eyewear. If you are not interested in wearing polarized lenses, just take them off and wear interchangeable lenses eyewear with 100% UV protection.