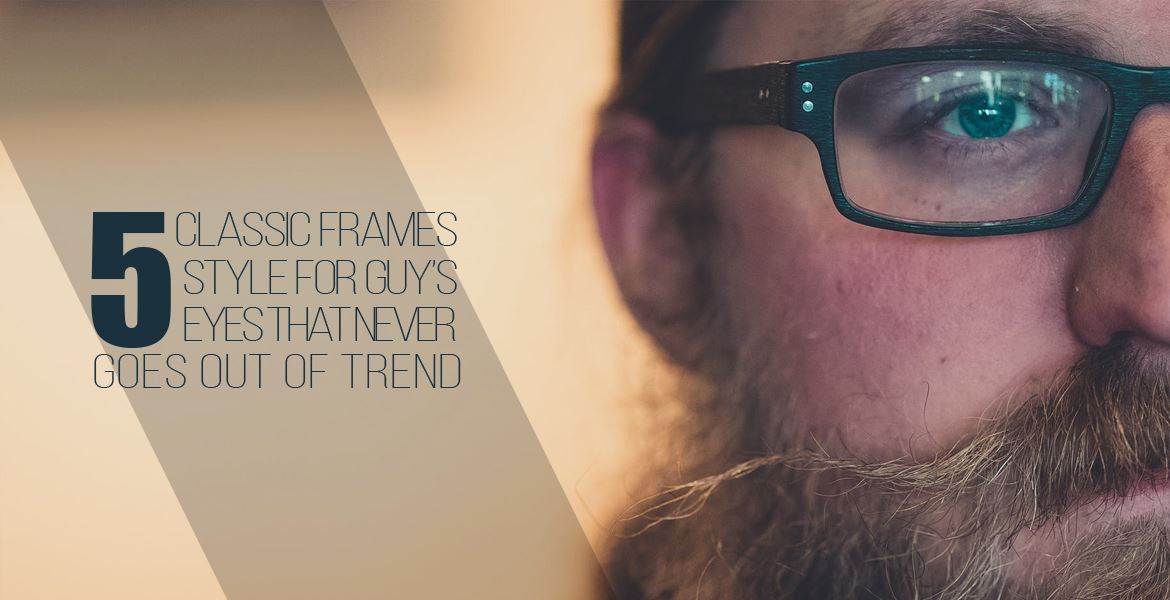 It is the ultimate fact that men are not a shopping addict like women. In other words, some men even don't like to go shopping in any shop like females. This cannot be changed due to lack of pf practice like women. But certainly, you have to go for routine shopping. That time you have no choice to go out and shop something for you. But when it comes to shopping for online prescription eyewear, you open up your laptop and select any best site for buying. There is a lot of top ranking site for prescription glasses and actually, they are reliable.
 So dudes don't distress out, www.eyeweb.com is here for online shopping that can trust you blindly. There is a huge range of glasses here with extra benefits. Make a decision, you will not regret over the range and price. The most important thing is this; you can find here top quality eyewear at reasonable prices that will remain with you for many years. Come let's conversation over five main types of frames for men who simply want to get their specs in their hands.
Round, all-time classy:
Do you know, why we mentioned it as all-time classy? Is there any valid reason behind this word? Of course yes. In its beginning 60's and 70's, people designed them to reveal their classy look among any type of flock. These look best for the prescription safety glasses with better enhance personality. Now the time has come, many people prefer such style to make their classy look and of course eye-catching. This frame shape will go best with the diamond face shape that will upgrade their look.
Be masculine with aviator style:
For those people who don't speak too much and allow their glasses to speak up about their characters. This aviator shape is the exceptional option for such type of dude and can get in the form of RX safety glasses. Even Hollywood great celebrities wear this best shape that makes them courageous and inducing among their fans. Aviator shapes frame can make the superlative personality of those people who have an oval-shaped face. It makes their personalities amplified.
Rectangle Shape:
With eye-catching and classy style frame shape, rectangular frame shape is more than an urban style that is available in rimless. That is also available in full-rim or half-rim shape frame. This shape is perfect for prescription safety glasses frames. Rectangle frames are really nice and provide sophisticated temperament for those who want to hear admirable words from friends and others. Great frames for great people who have an oval-shaped face.
Funky and colorful frames:
How can we ignore funky style eyewear? You can even get designer glasses online in funky styles nerdy looking frames shapes. That will give you the best looks and will definitely going to boost your confidence among anyone.
Browline or Clubmaster:
Clubmaster became popular in the '80s and were invented by Jack Rohrbach in 1947. This style goes with any outfit and on any occasion. You can wear in both classic and formal dressing that will provide you a traditional look.