Frame Information
Gender

Unisex

Material

Acetate Plastic

Rim

Full Rim

Shape

Wayfarer

Collections

Metra Collection
Frame Description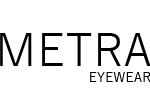 Metra Collection is one of the finest collection of Boutique Eyeglasses. EYEWEB is a hub to provide classic Prescription Glasses. Are you ready to update your Look? Wanna try something new? Transform your styles? Check out the most exciting collection of Boutique Eyewear Frames. Become a part of the newest fashion accessories to be seen in designer glasses from Metra Collection. Mirror the stars who gravitate toward fashion eyewear frames that enhance their own personal image and style. Now you can have the same cutting-edge designs and chic looks as your favorite stars with our great collection of Metra Collection eyeglasses. The Collection has all types of frames in different shapes and most brilliant colors that you would surely wish to have for you. Don't forget you use our Virtual Try on a facility to take a test run.


Acetate Plastic Wayfarer Branded Glasses Online 9373
Branded Glasses Online 9373 is the online destination for all of your eyewear needs. Our client benefit partners are accessible to address your eye mind related inquiries and offer ability on the majority of our items. Glasses Online highlights the total gathering of eyeglasses. EYEWEB conveys the most recent and most sharp models from creator accumulations from all the best brand and originator names. From mark name eyeglasses to the most exceptional focal points available, EYEWEB has everything. Established and staffed by optical experts, EYEWEB is focused on giving unparalleled administration and determination. This RX Glasses Online is full-edge outline made up of the material Acetate or Plastic. The is a 100% bona fide Eyewear Frames accessible in some energizing hues (Fedora, Black) accompanies a one-year guarantee. Present day outlines show great highlights that have turned out to be synonymous with EYEWEB Prescription Eyeglasses Frames. EYEWEB Boutique Eyeglasses dresses peak functionality in a sleek package.