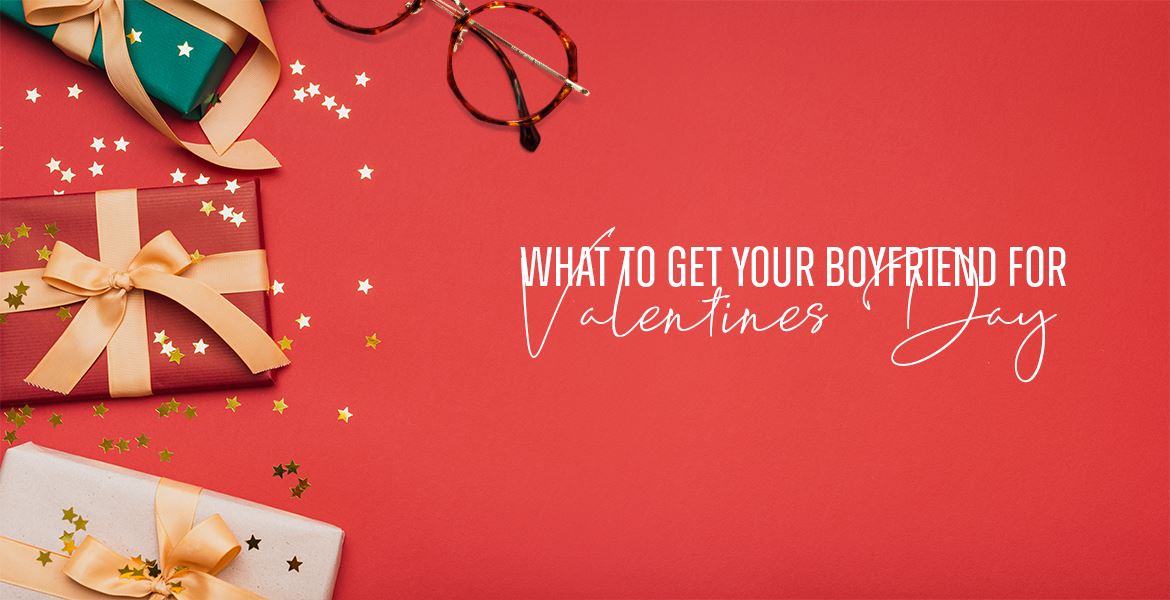 Planning something special for your significant other this Valentine's day? If you're having trouble deciding what's best for your boyfriend then you're in the right place! It's not too late to plan something exciting for such a romantic evening.
To help you with this, we've gathered the perfect list of unique gift ideas that would make your bae feel over the moon. This day gives you the chance to make your loved ones feel loved & appreciated, which is why you should celebrate by dedicating all of your attention to your boyfriend, husband or fiancé on this memorable occasion. So without further ado, let's dive into it.
A Smartwatch
Gone are the days when men simply used their timepieces for knowing what the time is. Technology has allowed contemporary watches to go beyond that function by making lives easier with the help of seamless integration with smartphones. If your sweetheart is more of a fitness enthusiast, then getting a smartwatch as a gift is simply a no brainer.
For iOS users, an apple watch would be a great addition to your loved one's wardrobe. Couple it with a Happy valentines day card for your loved one for a perfect gift. The series 5 edition was released in September 2019, which means it would still remain relevant until apple releases a series 6 this year.
Your boyfriend would be more than happy to wear an Apple Watch on his wrist. On the other hand, there is a wide range of smartwatches available for men who use android too. Overall, smartwatches are gaining currency & will be one of the most popular wearable techs in the years to come.
Smart Glasses
Want to impress your romantic partner with something novel? Try gifting tech eyewear! In recent years, google glasses have gained popularity. Although they aren't as customizable as contemporary prescription or safety glasses are, google has introduced eyeglasses that are destined to become the most in-demand wearable gadget in the future.
Although this is quite expensive among all valentine's day gifts ideas, when it comes to making your bae's day special, money shouldn't be a snag at all. Moreover, this is something that is only needed to be bought once & then used for a considerable amount of time.
Smart eyewear is a great way to impress a tech-savvy person that is an avid fan of the next hottest thing in the market. As far as your sweetheart is concerned, be sure to take a keen interest in what he likes with regards to gadgets.
A Card With Valentines Day Quotes
An old fashioned card does not go out of style when it comes to celebrating on special occasions. A cute card bearing some uplifting quotes would simply melt your darling's heart. Feel free to personalize your card with the quotes that mean the most to your lover.
A simple string of words could set the perfect vibe needed between the two of you on this romantic day. Expressing oneself with words is as relevant today as it was many hundreds of years ago. You can even try funny valentines day cards ideas for your loved one.
Cutesy Briefs


The best way to make things exciting in the bedroom? Give your man what he needs! A pair of personalized boxers is an excellent idea to take things up a notch with regards to intimacy. There's nothing more romantic to gift a pack of underwear bearing your own name. As cheesy as it may sound, it would be a nice reminder for your man to think about you every time he takes off his pants!
A Grooming Kit


Every man deserves to look at their level best wherever they go. There are tons of grooming kit options that you could choose for your bae. For instance, if your significant other sports a beard, try gifting him a proper beard grooming kit that he could use every day instead of being a caveman. On the other hand, a shaving kit is a handy option for those who like to keep their facial hair shaved for a smooth appearance.
Nail cleaners, trimmers, face cleaners & scissors are some of the important tools of the trade that are used in basic grooming. On the whole, trust your gut & go for this gift because your man is going to absolutely love the fact that you really care about the way they want to look just for you!
A Bomber Jacket


It's no secret that bomber jackets are becoming part of trendy attire. You can wear these in almost any social setting, be it a party or a biking event. It would definitely be a thoughtful gift on your behalf, especially if your romantic partner is more into wearing casual outfits.