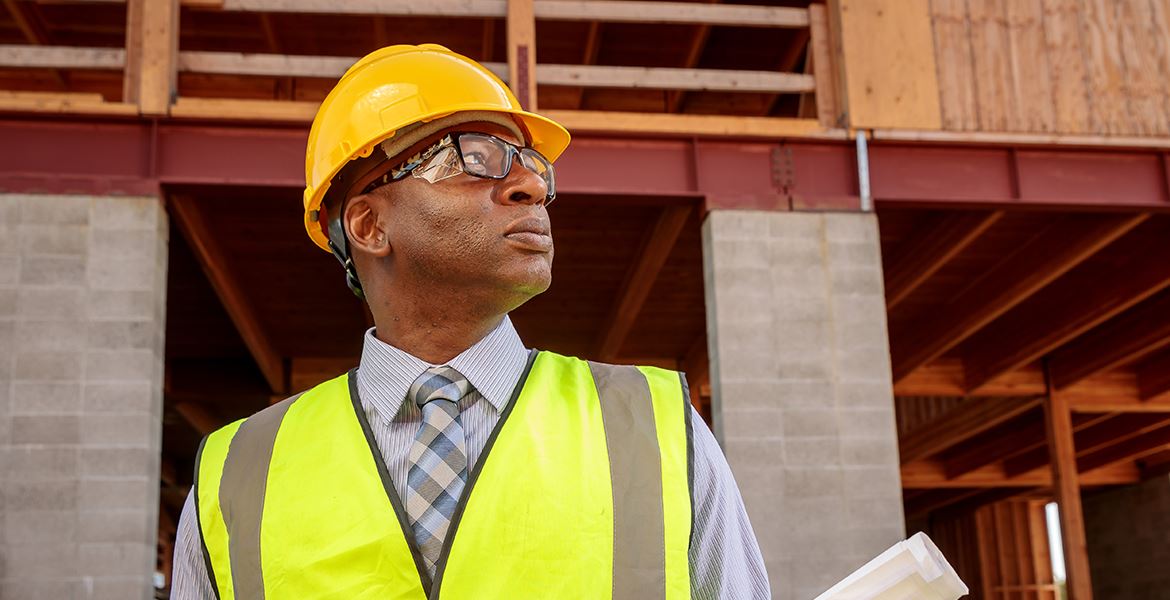 Undoubtedly, the construction industry is most harmful almost across the globe. Most of the bodies are harmed because of misuse of tools or negligence in the use of equipment. Harms by tools are of different ranges like scrapes, cuts, and loss of limbs, and even sometimes, it can lead to death. All hazards related to construction sites occur every day, and even most injuries are common at these sites.
It is also stated that almost 1000 injuries happen in construction workplaces in the only USA. Besides, its medical expenses can lead to more than 300 million dollars in only one year. Furthermore, expenses are just one side drawback, loss of production, compensation of workers, and loss of workers. All these injuries occur due to the negligence of using appropriate Prescription Safety Glasses. Surprisingly, all these injuries can be avoidable if workers use proper safety gear as per the hazard of workplaces. And the worst thing is that nothing compensates for the lost part if one victim suffers vision loss. 
Reason for Eye Injuries:
There are two chief causes of eye injuries at job places, not using safety glasses or wearing not appropriate protection for a different job. Of course, not wearing protective glasses is too much harmful to the eyes, but workers had no idea about its danger. Moreover, the incorrect type of eye safety is the same as not wearing protective eyewear. In fact, many workers who suffered such injuries while wearing safety glasses realized it was the fault of poorly fitted glasses.
Unluckily, construction workers have to face danger at every step, and they need to use proper safety wear. Workers had to face liquid splash, different types of radiation, impact, and ultraviolet radiation. Besides, some construction sites generate a lot of flying particles that are seriously dangerous for eye injuries. For example, wooden particles, concrete particles, dirt, nail, and paint chips are constant hazards for workers' eyes. Eye injuries because of ultraviolet radiation, infrared radiation, and liquid splash are also workplaces dangers but not too common.
For outdoor works, ultraviolet rays are the form of sunlight, and they can lead to severe destruction to the eyes. The construction workers have to work in both places like indoor and outdoor settings. Often, workers do not pay attention to these tiny objects that can be dangerous to their eyes. In addition, construction workers often come into direct contact with harmful chemicals, adhesives, and paints. Due to these reasons, chemical or liquid splash dangers are dominant. Contact with these dangerous substances can lead to permanent vision loss. Besides, discomfort and burning are other factors that are extremely common on these sites.
A second danger is an infrared radiation, usually emitted through cutting or welding. These are visible hazards that can be harmful to the retina. In most serious situations, these injuries can lead to permanent blindness.
Why Protective Glasses are Necessary for the Eyes?
Construction workers had to face several hazards. Poor eye safety is the chief cause of spread of different kinds of diseases at the work. If you are running the construction industry, you may require to provide safety eyewear to your workers. Protective glasses related to construction sites will help your workers to provide the best safety against debris, dirt, and many more foreign objects. Besides, work glasses can prevent even work-related accidents, mortalities, and injuries.
Why Do you Need Construction Safety Glasses?
Protection at the construction site is significant, and you need to ensure that a specific working area is completely secure for workers. Besides, you may require to ensure that safety glasses are OSHA approved you are providing your workers. Construction industries should provide safety glasses and other protection if exposed to the following hazards.
The workers of these sites should take advantage of construction safety eyewear. Business owners should offer eyeglasses as per the requirement of OSHA so that they can prevent fines or other penalties. Besides, their workers should protect their eyes from various harms and can fulfill everyday tasks that are planned for a specific day.
Look at OSHA Certified Protective Eyeglasses:
OSHA describes the safety requirement of the agency for construction safety eyewear. If your safety eyewear is OSHA-approved, they are tested for particular standards. Looking out for appropriate safety eyewear, goggles, or other protection OSHA-approved, you need to find marks on lenses. OSHA-approved eyeglasses got marked certified by ANSI Z87.1 safety standards. Besides, you can check these markings on frames and safety lenses. For the approval of impact-rated, some lenses also passed the test of high mass and high-velocity tests. These safety lenses deliver side protection to the eyes as well. They come with the manufacturing mark like a + sign.
Can Construction Workers use Prescription Safety Glasses?
Most of the workers use prescription eyeglasses. And in this situation, construction workers require to wear OSHA-approved prescription lenses for a construction site. All prescription lenses are not shatter-resistant and do not offer ultimate safety. Small particles can damage your eyes in this situation, and you receive limited protection from these lenses. So, if workers use regular prescription eyewear, they can damage your eyes.
There are two ways to protect your eyes, use prescription goggles for ultimate safety. Secondly, use Pentax Prescription Safety Glasses with wraparound frames for all-around protection. These protections can ensure first-class safety to prevent danger and deliver a clear vision. If you don't use appropriate safety, you would have to pay in different forms. It depends on the choice of the workers which they like most. By checking quality protection, you will ensure that your workers are in a secure and productive work environment.
Different kinds of Safety Gears:
Although, safety gears come in the range of basic safety to unusual protection gadgets for different jobs. Common personal protective devices include.
Safety glasses look like reading eyewear, but they have impact frames and safety lenses. They are designed for different jobs tasks like debris, flying objects, and dust particles. Wraparound frames and side shields also deliver high-class safety to eyes from all angles.
Safety goggles are first-class protection against dust, chemical splashes, and impact. These safety goggles have specific features to cover the entire eye area and secure against all hazards that come in different directions. Workers can wear over standard glasses or contact lenses.
Helmets and face shields are manufactured for extremely high-risk jobs where workers have to work. Thus these workers are exposed to heat, bloodborne, and chemicals at the working site. Some helmets are designed for those works related to molten objects. Protective glasses should use under these shields for ultimate protection. They will help to shield the eyes if a helmet is even removed while working.
Specific safety means goggles and helmets have certain filters to shield against hazard radiation. Helmets and goggles protected against hazard radiation are worn during welding and laser work. Safety specs can use under goggles for additional safety. Some safety gears include screened workstations, machine guards, and engineering hold. So, assess your work danger and then determine what safety will be perfectly suitable for your eyes. Make sure your selected safety glasses are OSHA certified. Besides, you can arrange safety training programs so that they can learn how correctly use safety equipment.
How to Buy Prescription Safety Glasses for Construction Sites?
Most workers have no interest in wearing safety glasses because of many reasons. Uncomfortable and hampered visions are chief factors that workers avoid using safety glasses. Don't think about uncool looks because eyes safety is more important than your looks. But hold on, newly created safety glasses are super cool like ordinary eyewear.
Thus they don't only stylish but too comfortable letting all users wear these protections at the workplace. Safety specs prevent your eyes from injuries, and they should be comfy for wearing while working a long shift. Features of safety glasses increase the comfort level to wear while working.
Lenses to adjust for different angles
Workers also like anti-fog coating on lenses and even foam around lenses for comfortable grip. These features don't only enhance comfortable, but they provide additional safety against foreign objects. More workers are interested in wearing stylish safety specs. Extra features like wraparound designs, bold colors, and mirrored lenses come in the personalized option that enhances their safety.
While safety glasses, comfort, and design have significant importance, they are at a secondary level of safety. For example, safety eyewear with features to impact lenses and UV protection can make a different world for the workers at the working site.
Moreover, safety glasses designed with acrylic plastic or glass lenses should not use for impact situations. Besides, you shouldn't use them in those places where are a lot of debris present. For impact work, polycarbonate lenses are impact-resistant and the perfect option for a dangerous workout.
Summary:
Thus, eye protection or safety glasses are things considered for productive, efficient work and a safe environment for all workers. For example, if workers use aerial lifts, they may require safety training.