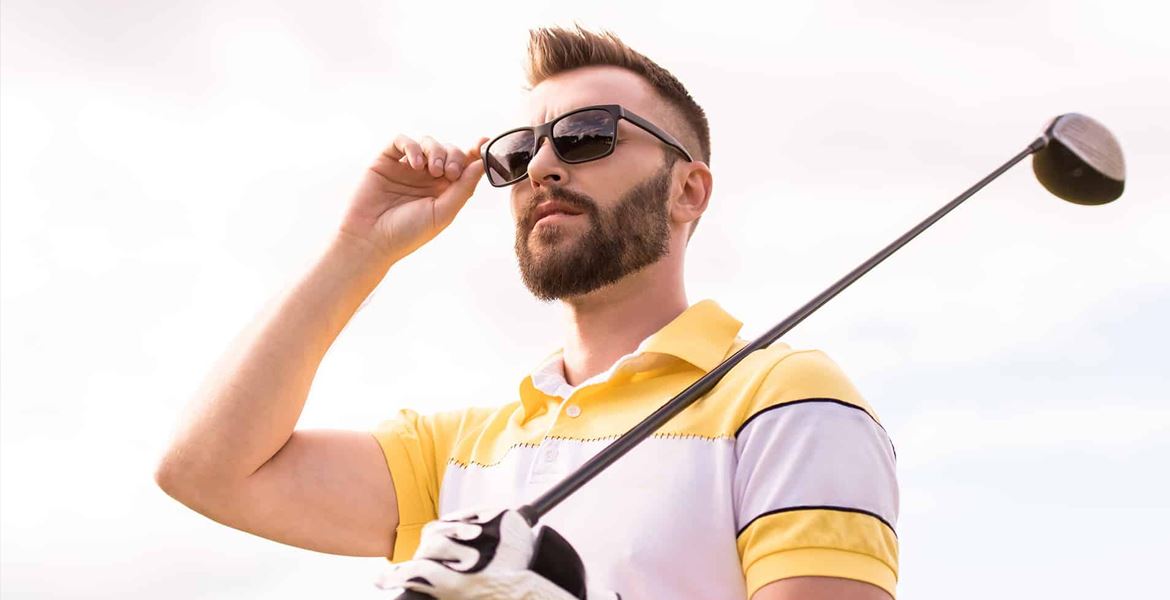 All know golf is a sport that demands a high level of visuals. While playing golf course distance, different lightning, wind, and background all can create a challenging visual condition. Enthusiastic golfers spend hundreds of dollars on golf clubs, course fees, gloves, and golf balls. Good gear is important for victory. So valid investment on good vision is essential. Visual quality, visual skill, and branded safety glasses or sunglasses are the areas where you need to pay close attention.
High-quality vision:
Whether you are a professional or trainee golfer, high-quality vision is important for a golf game. For correct vision, a comprehensive eye exam is necessary. Even a small prescription can affect your vision quality. Your vision problem can become an issue when you reach the age of presbyopia. Presbyopia is a situation that you need reading glasses like 3m d490 safety glasses. You can need bifocals or progressive lenses to see near objects clearly.
Visual skills:
In golf sport, visual skill is important for overall success. Your eye doctor can determine the exact condition if you have any visual skill.
Good skill can aid you to make accurate hits or puts. Poor eye teaming can lead to error and the ball can end up long, short, right, and left target.
Good depth acuity helps to decide about golf course and distance. So that you will be able to know how the ball is hard to hit.
You have to understand which eye is dominant that will help you to improve alignment. You must read the greens, position yourself with the ball and line yourself with the club.
Eye and hand coordination is very essential for any sport. But especially important in golf, to make good contact and proper swing with the ball.
Eyewear for a golfer:
A golfer who wears prescription safety glasses, they don't put the prescription in the sunglasses lens. Clear vision is important for the ball and reading the green. Golf is an outdoor sport where you can experience a different light condition that can impact on your game. Below here, there is some consideration tinted lens for green.
This is a neutral color that does not impact on the original colors of objects. This is the perfect color for the golfer as it preserves the original color of the golf course.
Brown color develops the distinction between dark and light colors. Your vision can sharper particularly when you view the objects against the green. This color helps to block the blue light that can present in cloudy and overcast days. You can use Armourx 6001 safety glasses for any tinted lenses.
Violet color prominent the ball against the green background. The golfer can easily track the ball and this color keeps eyes relaxed.
Yellow color reduces glare and contrast and perfect for the hazy and foggy morning.
A golfer always plays in the morning when the sun rises and in the early evening when the sun is setting. In this situation, you need eyewear that its lenses can automatically adjust the lightening condition. Photochromic lenses are the best choice in these senses. You can get a 3m zt25 frame for photochromic lenses.
Polarized lenses can improve vision while playing. The polarized lenses reduce the glare and light that can affect your game.