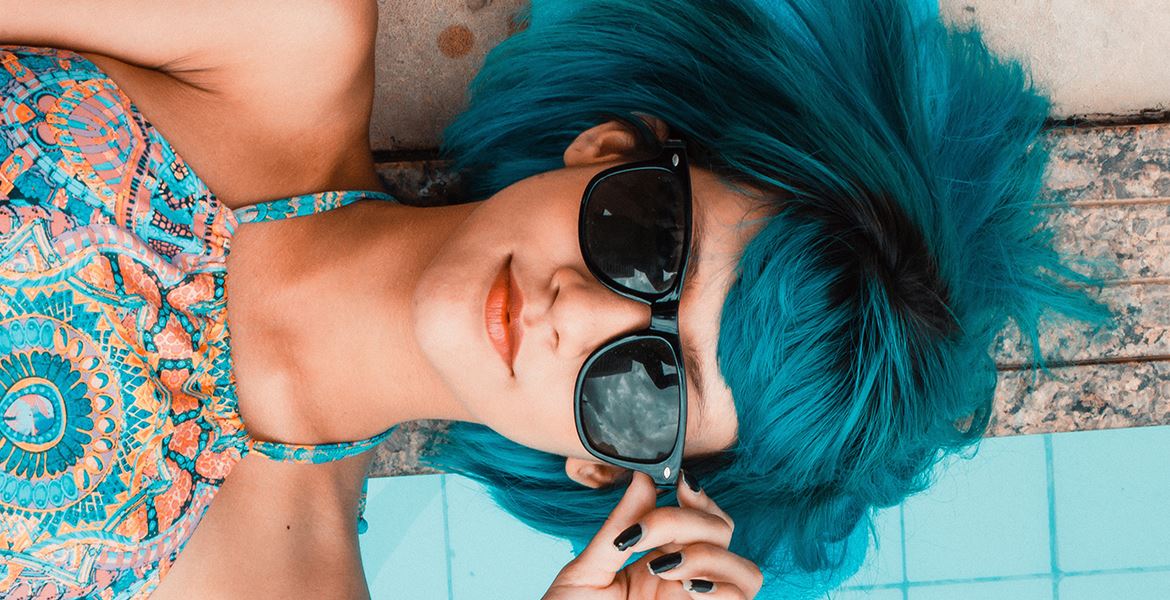 Classic gradient sunglasses or safety eyewear lenses are shaded with specific colors from top to bottom. The upper part of the lenses is tinted with dark shades for blocking sun rays. This shade slowly diffuses light as it reaches the lowest part of the lenses or even it becomes clear. This gradual reduction of shades throughout the lens provides a stunning effect. Besides this, it is a practical lens quality, the bright light filtering out from the top of the lens. It remains the same throughout the lens even at the bottom of the lens even you can read comfortably. You can read a newspaper, or a book even under the bright sun. These sunglasses work excellently while driving and allow you to see through the dashboard and protect your eyes in the bright road.
Let fun with your favorite colors:
With some more classic shade, gradient sunglasses are also available in some exciting colors like yellows, blues, green, and ink. Gradient shades of different colors give you great fun to your look. Now it is a time to upgrade your look and match your sunglasses with your favorite wardrobe colors. For example, with your pale skin tone, gradient lenses with rosy pink shade will provide you the best look. While for darker skin tone, bold orange or yellow gives you the best complexion. But what shade you choose, you will always have practical benefit with this style. These are the sunglasses that meet all fashion and Wiley x safety glasses are one of the sunglasses.
An extensive range of styles:
The best thing about gradient eyewear for women, the gradient lenses can be adjusted with different kinds of frames. You can even try old school frame, oversized frames, or even can try for RX safety glasses. But if you want that gradient sunglasses to work best for you, 50% tint or above will keep your eyes more comfortable. They keep your eyes more relaxed in even brightest light conditions.
What about gradient sunglasses:
Gradient eyewear or sunglasses for women have really caught the attention of many fashion houses like Chanel. But if you really want to get some sophisticated look but effortlessly, gradient lenses are perfect for those stylish. Half tinted lenses with dark and clear, this look is giving you an impressive look.