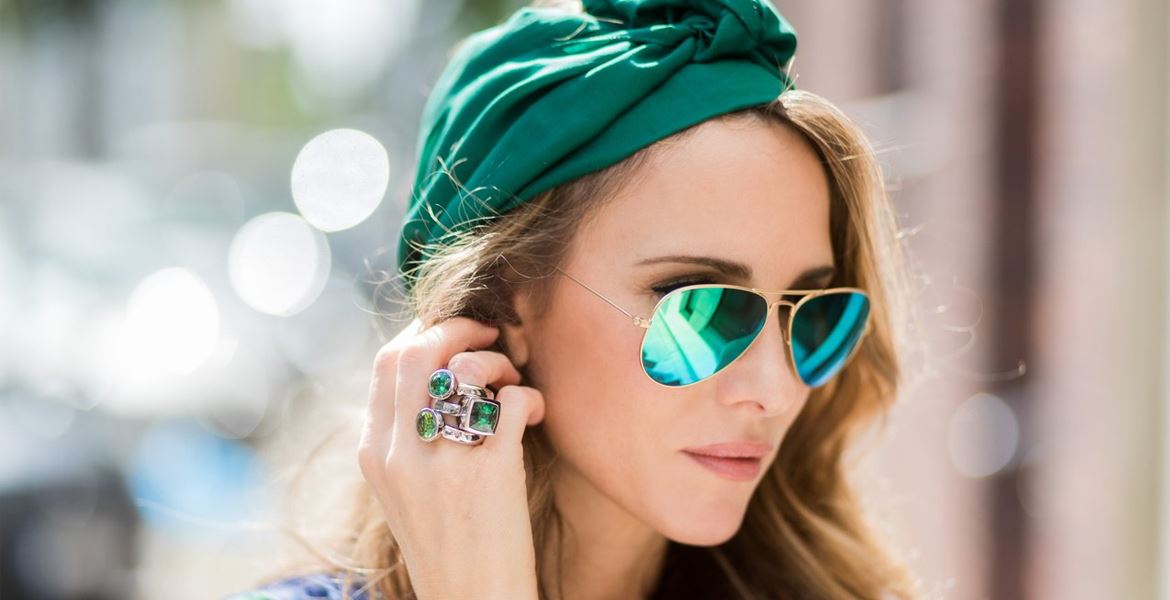 We always think of sunglasses in terms of fashion or style. Aviator, wraparound and round or square frames are considered best for sunglasses. Needless to say, sunglasses have a very essential role in our eyes health. The human being's eyes are a wonderful organ that never sleeps even if you sleep. Although your eye muscles are stronger like other body organ but still have susceptible to disease, sunburn, and injuries. Here are guidelines to choose non-prescription sunglasses for eyes health. 
Blocking should the best:
The Sun has very dangerous rays that are harmful to eyes health. No doubt, some part of sun rays is important for the body as it has essential vitamin D. but in case of large doses, it is very harmful to eyes even leads to blindness. The harmful portion of UV rays is invisible but don't allow it to injure your eyes. ANSI safety glasses or sunglasses and sunscreen are the best precautions for a daily shield against invisible rays.
Types of rays:
There are three types of sun's rays that are dangerous for eyes health.
UVA rays are not harmful to causing sunburn but can lead to macular degeneration, cataract, and even blindness.
UVB rays can cause sunburn and can cause skin cancer.
UVC rays are harmful but cannot reach on earth due to the Ozone layer.
So you need protection against UVA and UVB rays like WileyX safety glasses.
Consideration for purchasing the best frame:
You should check the frame that has the most comfortable fitting for your face. Most considerable things for frames are,
Your eyelashes should not touch the lens of sunglasses.
Sunglasses and eyebrow should be lined up with each other.
Wraparound sunglasses are considered best for eyes protection against rays and other irritants.
Lens selection:
Selection of lens for sunglasses is very important for eyes safety. You should consider the following points for lens selection. All branded safety glasses are available with different lenses tints for all prescription value.
Most people prefer sunglasses with polarized lenses as they help to reduce glare. These are the great combination for eyes protection against UVA and UVB rays. Make sure of the tag of polarized sunglasses as they don't protect from UVA and UVB rays instead of the written tag.
If you go very rough with your sunglasses, polycarbonate lenses can be the best option for you. They are lightweight and durable 10 times more than plastic or glass lenses. They are full packs to save eyes against UVA and UVB rays. You can access 3m safety glasses with polycarbonate lenses.
Be careful with lenses tints:
We know colored lenses mean to see the world as you want to see it. But do you know, which colors are healthy for your eyes? Most people think dark color lenses could be the best protection against the sun rays. Darker color lenses are not the guarantee of safety. The colors are for eyes safety unless and until they are not specifying for UVA and UVB rays.
You can choose Hudson safety glasses for sun protection. With 100% UVA and UVB protection, you can choose your preferred colors for lenses. You should make habitual of yourself to keep sunglasses with you as you do other routine work. Practicing of sunglasses for eyes health can save your eyes from injury, disease, and sunburn.


For detail information, you can visit below link with more topics.
Contact us: https://www.eyeweb.com/
Call us: 888.449.9540
Visit our office: 8300 Falls of Neuse Road Suite 110 Raleigh, NC 27615 the USA
Email: service@eyeweb․com