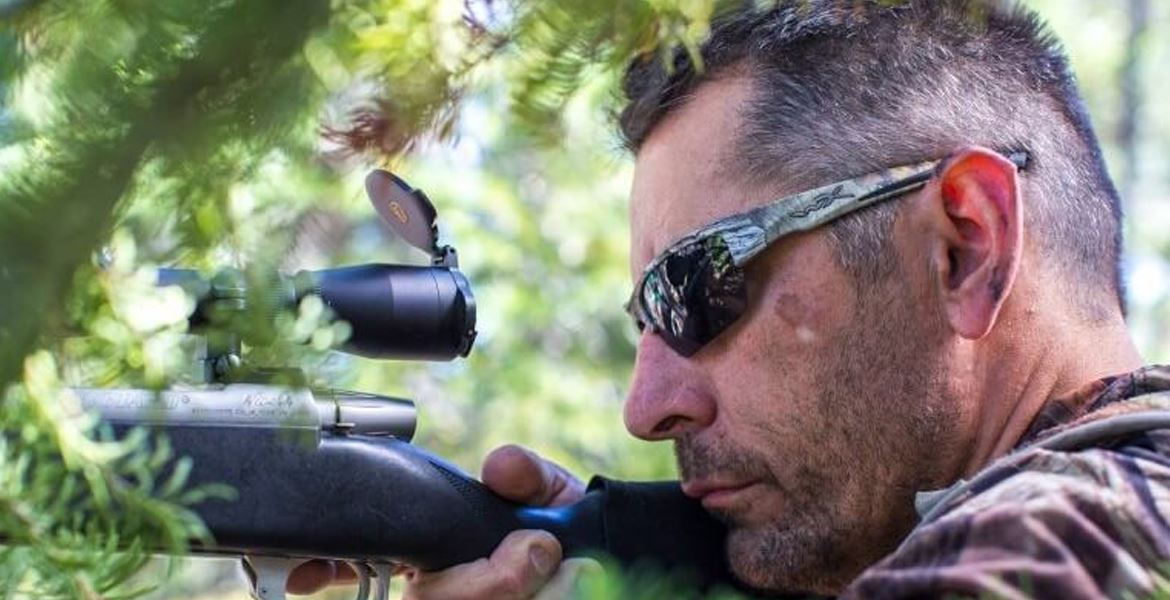 It's a no brainer that a bag pack containing the right supplies would double the chances of your survival, especially when you're out in the wild for casual shooting or hunting purposes. On that list, having a reliable pair of RX Safety Glasses is something that could work really well for you in terms of keeping your eyes protected against numerous hazards. These threats could be in the form of foreign objects such as debris, dust, projectiles or dust. Any unforeseen accident could easily induce irreversible damage to your eyes.
To keep your eyes protected & experience a healthy visual experience at the same time, your glasses need to be of top drawer quality that encompasses all necessary functional aspects. To help you with this, we've picked some fantastic safety sunglasses for you to wear during outdoor shooting sessions.
Wiley X Titan
These sunglasses are available in the "Black Ops" series which are ballistic rated. This means they are strong enough to withstand the impact of a bullet. It meets the (US) MIL-PRF-32432 standard which is mandatory for all eyeglasses made for veterans. You get to enjoy smoke grey lenses which provide the necessary light transmission levels in order to reduce glare in broad daylight. Overall, Wiley X Titan is an easy pick for a shooter waiting to prey on its next target during the day.
Wiley X Gravity
Harsh conditions demand even greater protection. In the same vein, Wiley X Gravity comes with an additional foam gasket that keeps peripheral wind, dust, sweat & other fine sediments at bay. Moreover, this foam guard is detachable for you to clean/wash for maintenance purposes. Just like every other Wiley X eyewear, these frames come in a wraparound shape to let you become more aware of your surroundings, which is critical when you're supposed to be cognizant of almost everything in your environment that affects your hunting activity.
 Wiley X Hayden
It comes in a classy aviator shape that evokes a nostalgic feeling. Wiley X Hayden is made for all those who have a preference for vintage aesthetics. The frame's rubberized temple tips and nose piece allow a perfect nonslip grip that doesn't let your glasses fall or slip forward when trying to peek through the periscope of your gun. These glasses come with smoke grey lenses as well, hence are ideal to be worn in bright light conditions.
Wiley X Valor
These safety sunglasses come in a half-rimmed style with additional polarized smoke grey lenses that enhance optical clarity & provide 100% protection against UV A & B types of rays. You'll enjoy wearing the Typhon frame for a perfect camouflage with everything that surrounds you. The added lens coatings enhance your visual experience & increase your eyewear's shelf life. Polycarbonate lenses ensure shatterproof protection against all high impact accidents. Overall, Wiley X Valor is a fantastic protective eyewear that provides high-end safety assurance in all aspects required by avid shooting enthusiasts.