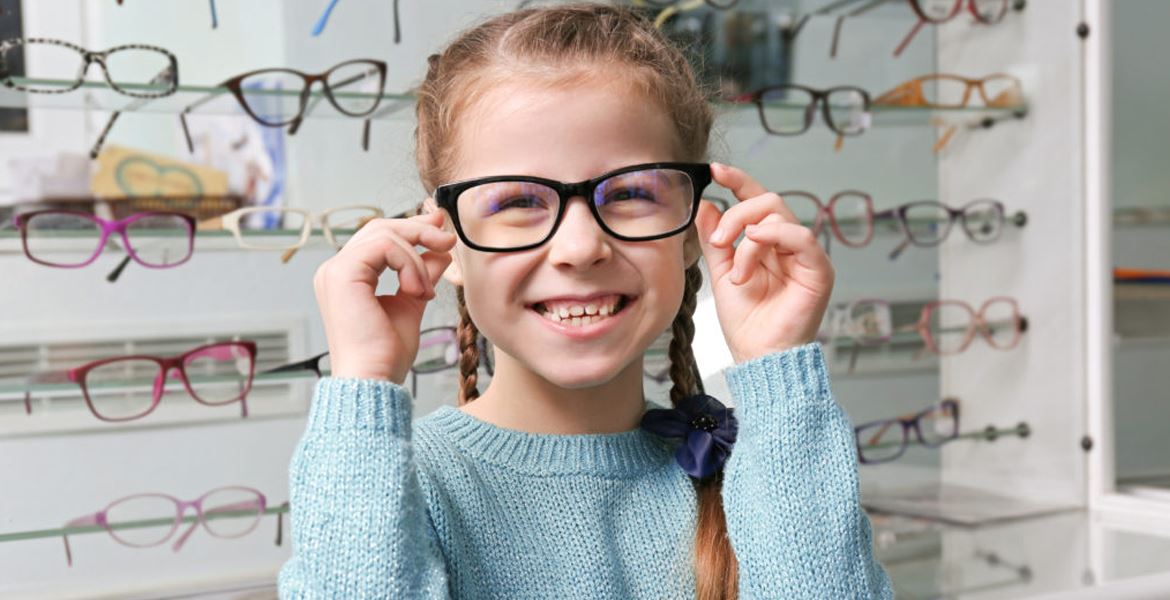 Are you parent and looking for the perfect pair of prescription safety glasses for your kid and you know going to an optical store can be confusing? Children's eyeglasses are not in a shortage but the issue is simple to figure out what kind of eyeglasses need you kid and can be last longer. Below here to learn the art to choosing perfect eyewear that will be durable and stylish.
Lenses thickness:
The prescription for any eyewear is the primary consideration for selecting the Rx safety glasses. Before starting to look for the frames, must consult to your eye doctor about your kid's lenses. If they have a strong prescription and need strong lenses, avoid larger frames that will just add the lenses thickness. Smaller lenses decrease the high order aberrations near lenses edge as compared to larger lenses, so there is less risk of distorted vision.
Attractive and modern style:
Many kids are self-conscious about their safety glasses if they are wearing the first time. So select a frame that should be attractive and modern style. Photochromic lenses are another options that darken lenses automatically in and out sunlight and children become more inspired to wear such kind of lenses.
Plastic or metal:
Eyeglasses frames are manufactured either plastic or metal and many of them in unisex design as are made for adults. Kids often attract such style that as they grow up and it's natural that kids want to choose and look like their sibling. In the past, plastic frames were considered durable because they were less like to bent, break, lightweight and less costly. But now frames in metal material has the same feature adopted. 3m prescription safety glasses for kids work well. So ask your optician or eye doctor which material is the best one for your kid. Try to choose a frame of hypoallergenic material if your child has sensitive skin from certain substances.
Accurate bridge fit:
One thing that creates difficulty in wearing suitable frames that is their noses are not fully developed and they don't have a bridge to prevent them from sliding down. Metal frames come with proper nose bridge so should fit on all noses. Many plastic frames manufacturers know this difficulty and are making a bridge for fitting on small noses. All frames should check individually because if there is any gap exists between the bridges of frames and nose piece, the lenses weight will fall off glasses, no matter how much frame is well fitted. Because eyeglasses must stay in their place. An optician can judge in a better way whether this frame is fitting well or not.
Perfect temple size:
The wrap way of the temple that comes round back of the ear aid the eyewear to prevent from sliding down from faces. Metal glasses are very helpful to keep the eyewear in one place on kid's nose. Another option van is a frame with elastic straps around the head and grips the head firmly.  
Sports glasses:
Polycarbonate material is safe for active children and children can play safely like regular eyewear. Sports glasses not only protect your eyes from sunlight but also prevent from fast-flying objects. So if your child is active in sports, sports eyewear with polycarbonate lenses is essential for their safety. They should large enough for the protection of the surrounding eyes area.
Think about backup:
Children can be tougher than their specs, so it will be a great idea if you buy an extra pair for them as a backup. Particularly if your kid has a strong prescription and cannot perform any task without their eyeglasses.