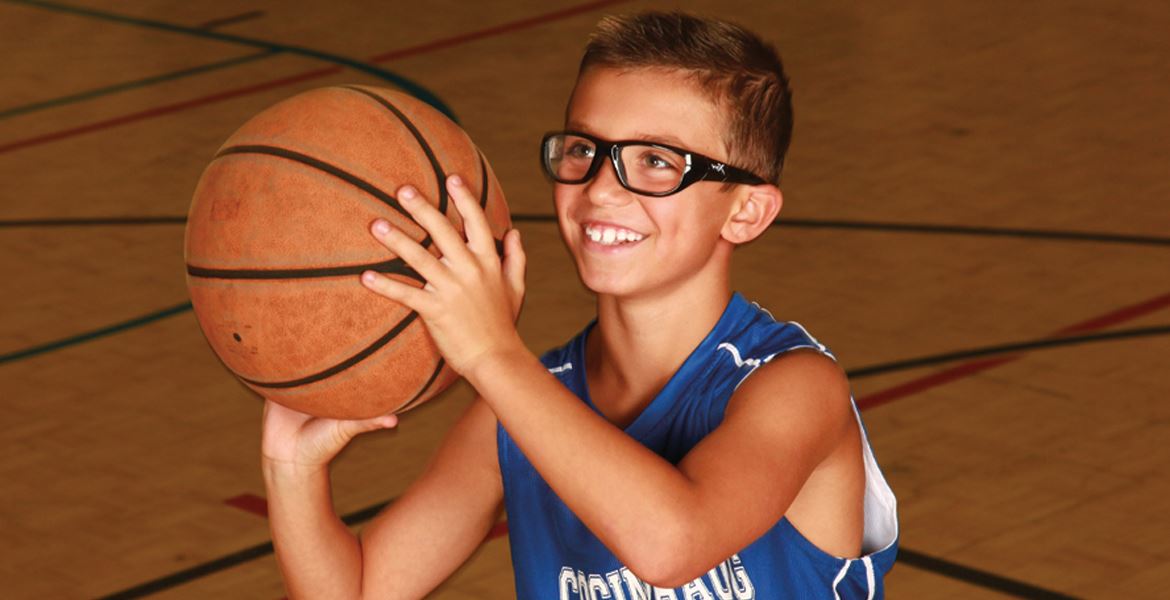 Keeping your child's eyes safe is imperative for all parents as eye injuries are alarmingly common. According to the Vision Council of America, almost a quarter of a million children are subject to every year, which is a dismal figure considering the fact that such injuries can be devastating to a person at such an early stage of their life. Similarly, basketball is one of those sports that can cause eye injuries to the unprotected eye of your young ones.
The good news is that eye injuries can be reduced by as much as ninety percent by adding the sports safety glasses that offer the required level of safety assurance. nevertheless, it's always good to know about the core features that a reliable pair of protective eyeglasses possess. Doing so will enable you to make the right choice when it comes to keeping your children's eyes safe. Moreover, your child will be able to give their best on the court knowing that they can rely on eyewear that provides a respectable set of safety attributes. Read on for some core features that high-grade safety eyeglasses offer.
Lens Material
For the eyewear to promise a certain level of protection, it's best to opt for polycarbonate lenses instead of plastic or glass ones. When it comes to offering resistance against high impact accidents, no one does it better than polycarbonate lenses as the material promises ten times greater protection than average glass or plastic. Just like all other top-rated sports eyewear, Wiley X Crush gives you the option to include polycarbonate lenses to enjoy the ASTM rating. Moreover, the former is lightweight, thin & much flexible which allows the wearer to add as much as prescription as they like without having to worry about their eyeglasses getting heavy. It even helps in providing complete protection against UV A & B types of rays. This helps a lot especially when your child is playing in a court that is outdoors in the sun.
Non-Slip Grip
Wiley X Youth Force comes with stylish frames that come rubber temple tips that prevent the glasses from sliding forward especially when there's a lot of head movement. Moreover, the nose piece is rubberized that gives a snug fit. So no matter what sport your young champ is involved in, you can count on Wiley X eyewear to give you the best possible optical experience when it comes to eye safety.
Frame Style
Wiley X Gamer is a fantastic option for experiencing a sporty shape that is perfectly wearable both on & off the field. This is ideal for youngsters who want a versatile pair of glasses that are wearable along with a variety of outfits.
You can even detach the frame's temples to attach elastic strap which makes the frame to be used as safety goggles. On the whole, Wiley X Youth Force series eyeglasses are perfectly apt for basketball to let your child experience the best visual experience on the court.