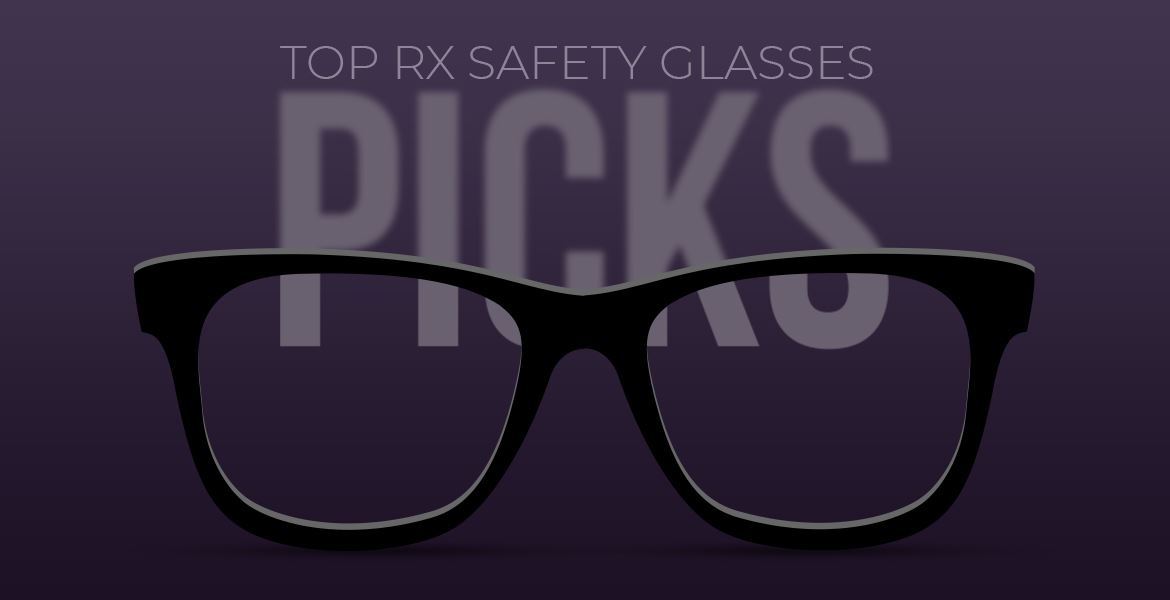 Black Friday is almost upon us. Besides planning on shopping for your favorite gadgets & wardrobe, one could always give eye safety a serious thought at this moment of the year. This goes for all workers who are required to wear protective eyewear as a rule at their jobs & for those who really want the best an eye accessory could offer. Here's a brief overview of excellent safety eyewear options by renowned PPE brands.
3M ZT200
For the price, these glasses are well worth buying. 3M ZT200 gives you everything you need in perfect eyewear that comes with extensive protective features along with a stylish frame. Its wraparound shape is built to offer a greater peripheral view in regards to allowing the wearer an increased depth perception. It comes in three distinct colors (Green/Black, Dark Grey & Yellow/Gray).
It even lets you add prescription lenses for those who need to add vision correction in their eyewear. Once equipped with the required level of prescription, these protective eyeglasses might be the only eye war you need even for off the job activities. In contrast to regular RX glasses, protective glasses are made out of polycarbonate lenses that provide the required level of safety assurance in order to protect against hazards involving high impact accidents. These are ANSI Z87.1 rated safety eyeglasses that provide shatterproof protection.
The added brow guard acts as a solid protective accessory in terms of providing protection against sweat, dust, peripheral wind & other fine particles that could otherwise be a cause of irritation or vision impairment.
Wiley X Peak
The perfect hybrid of designer sunglasses & safety eyewear. Wiley X Peak remains a fine choice for most sports athletes looking for eyewear that does more than just fitting the category of eye candy. These frames come in a matte black color along with rubber injected temples to provide a snug fit that lets you wear these glasses all day long.
Polarized emerald blue mirror lenses provide a seamless vision that is made by using Wiley X's very own filter 8 technology. It uses cutting edge polarization to reduce glare & offers a 100% reduction of UV A & B types of rays. Mirrored lenses provide a classic sporty aesthetic that is wanted by most sports athletes. Emerald blue lenses are ideal to wear in broad daylight due to having low light transmission levels. If you're more of an outdoor recreation enthusiast, these are the frames to go with.
Additional features such as lens coating provide seamless vision along with increasing the life of your eyewear. An example would be of anti-scratch coating that for a robust lens surface against small marks caused which occur as a result of wear & tear through usage. Another fantastic option is the hydrophobic coating that allows you to have a seamless view without having to repeatedly wipe off water drops from the lens surface. On the whole, these glasses are an excellent choice for avid sports fans who don't want to compromise on looking good as well as staying protected.