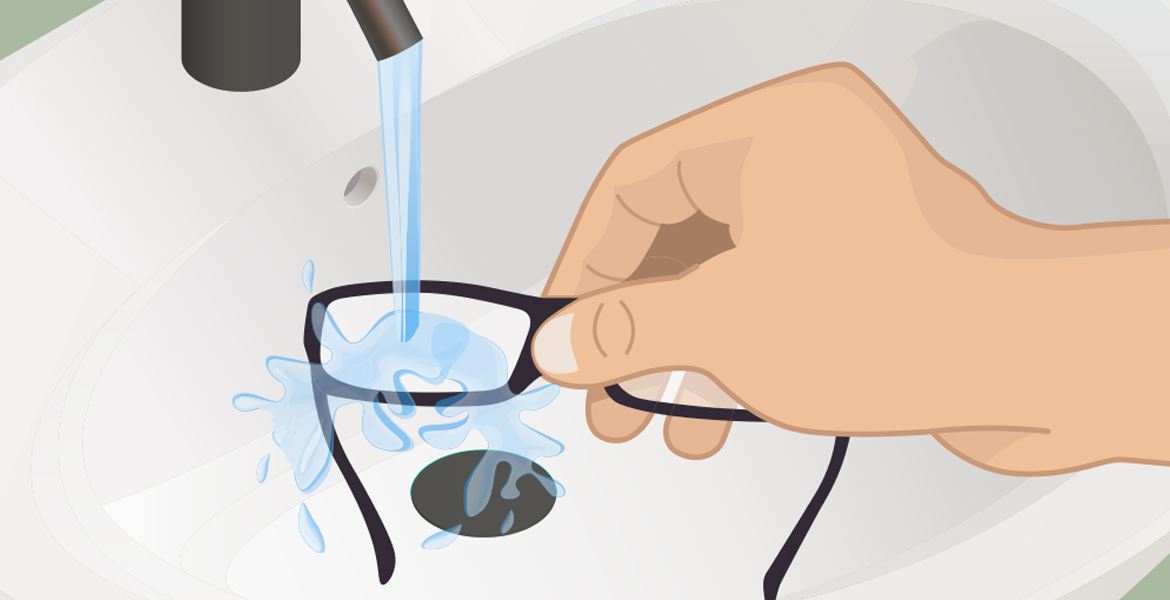 Most of the occupations like manufacturing, welding, lab technicians, athletes, and auto repair are all related to eye injuries. People should invest in high-quality safety eyewear to protect themselves from eyes injuries. After getting a pair of safety eyewear, you need to know how to keep clean this. Here are few steps to clean safety glasses,
Maintenance care:
You should inspect the lens of eyeglasses on daily basis for keeping a clear view. A filthy lens reduces the visibility and scratches cause the lens to break and crack. Safety eyewear with headbands can cause eyes injuries due to sweat and lose grip. You should not wear safety glasses with losing headbands. A loose headband can slip out in the workplace and cause of eye injury.
Remove dust and debris from safety glasses:
Initial inspection to clean of safety glasses starts to remove dust and debris from lenses as you see. You can clean your glasses by pouring lukewarm water. Another option is the special liquid for lens cleaning. The lens solution is specially designed for a lens. Wiley X Safety Eyewear should clean with cleaning solution.
You should use a microfiber cloth for drying lens. It removes residue left solution and streak from the surface of a lens.
Use toothbrush:
You can use a toothbrush to clean the frames with its soft bristles. You have to avid put a pressure on toothbrush as it can cause of scratches on the lens. Don't use facial tissue, paper towel, or shirt to clean the lens. Although, the fabric has a soft touch and coarse fiber can scratch the lens. Besides, these objects may hold traces of dust, detergents, fabric softener, and dirt particles. By using them, they can damage the layer of Reading Prescription Eyeglasses lens and can cause of scratches.
Use lukewarm water for cleaning:
Natural water is best for cleaning the lens. You can wash lens by place it under running water of tap. The water will remove extra debris from the lens and frame. This is the easiest and simplest way to clean the lens.
    Use a Microfiber bag for cleaning the lens:
For extra care and keep the safety glasses in a good condition, always use microfiber bag for cleaning the lens. It will protect the eyeglasses lens from any scratches. You can store them in microfiber pouch or in optical case. However, it is also a point to clean the cleaning cloth or microfiber pouch before cleaning the lens. It will be better for you to purchase more than one microfiber cloth or other cleaning materials.
Always use cleaning cloth with any cleaning solution before applying on a lens. Microfiber alone can damage the safe layer of a lens. You should also follow the cleaning direction because all brands state their specific method to clean the RX Safety Eyeglasses.
Place the safety glasses in a protective case:
After cleaning your safety eyeglasses keep them in a protective case as it comes with eyewear. It will protect the eyeglasses from any scratches. You can store them in any other eyeglasses case or microfibers clothe but make sure it should be hard exterior.
All cleaning steps are so easy to follow them. Regular cleaning will not only clean your eyeglasses but you can also protect them for a long time. 3m zt200 Replacement Nose Pad Arms come with hard case and microfiber cleaning cloth.