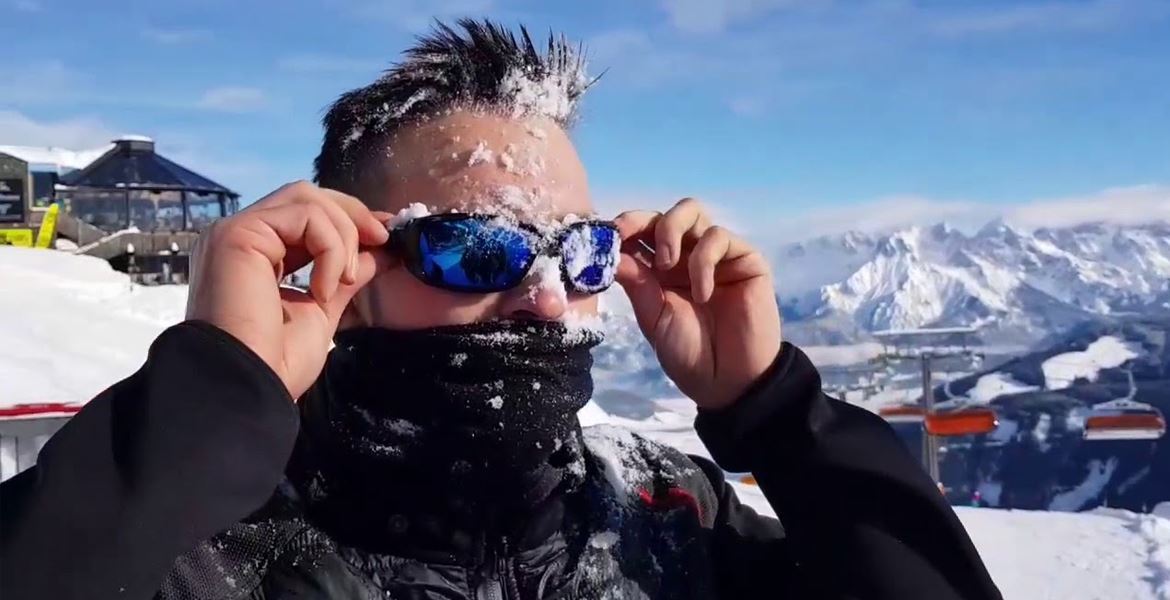 It's always a bummer to experience glare & discomfort in your eyes in broad daylight during your escapades while plodding on snowcapped mountains. To counter this problem, PPE manufacturers have made tints that enhance color contrast & reduce glare for a superior optical experience in varying weather & light conditions. Choosing the right kind of lens color of your prescription safety glasses plays a big role in how well you're able to see in any given circumstance.
And The Ideal Tint Is?
Short answer, it depends. When choosing your goggles' color, it is important to know what suits you best. The lens color could be darker or lighter depending on your optical needs. Ideally speaking, you should opt for a darker tint when facing sunny or bright light conditions, which of course wouldn't be optimal for viewing in hazy or overcast weather. Hence, it's all contingent on the type of weather you're facing. For most people adventuring out in the snow, you have to consider the important aspect of polarization offered by your safety goggles.
Why Polarized Lenses?
Every top-notch brand offers its own set of benefits & features in their eyewear. For instance, Wiley X Safety Glasses offer their very own Filter 8 Technology that is made by using cutting edge technology. There are 8 different layers containing lens coatings & protective polycarbonate lenses that are combined to produce an amazing optical experience.


When trudging on snow, it's important that your eyewear provides proper polarization against UV A & B types of rays emitted by the sun. The unprotected eye can be at risk of suffering long term eye illnesses such as macular degeneration & cataracts. To protect against this, polycarbonate lenses are a suitable candidate as they provide maximum protection against UV rays that can otherwise easily penetrate normal plastic lenses.


Moreover, polarization enhances the color contrast that lets you view without actually straining your eyes for better visual clarity. Polarized lenses that are made nowadays allow you to view clearly in the snow while preventing snow blindness that is caused by light reflecting off from snow into your eyes.  There are a variety of colors available in Wiley X Safety Goggles that will help you make the most out of your journey.
Choosing Lens Color For Bright Light
You might want to choose dark tints such as polarized smoke grey. You can even choose a sporty emerald blue color or Venice gold color that is offered by Wiley X. The most appropriate light transmission levels for the very light conditions would range from 6 percent to 20 percent. The polycarbonate material would help stave off any excess sunlight causing glare & the lens tint would provide the much-needed color contrast for a perfect view. Contrast helps a great deal in viewing minor details such as cracks or depths in the snow that will keep you from falling onto the snow dangerously. You might want to have a look at Wiley X SG-1 that provides the perfect amount of protection against sunlight.
Choosing Lens Color For Medium Light
Typically, the tints suitable for almost all kinds of light types are brown, red that doesn't have a mirror coating on them. Feel free to opt for the very tints if your country predominantly experiences overcast weather during winters. Wiley X Safety Sunglasses also offer the same range of lens tints if you aren't so sold on getting goggles for yourself. Nevertheless, it doesn't matter how harsh the conditions are, as long as you're equipped with the right gear, there's no stopping you from conquering mountains ahead in your trip.
Choosing Lens Color For Low Light
Low light conditions usually involve dusk or when the moon is almost vividly showing itself in the sky. The optimal choice here would be to choose from either yellow, rose or amber color. Avoid getting the mirrored coating here too as it interferes with the amount of light passing through the lenses. One should go for more than 50 percent of light transmission levels to be able to see clearly in such conditions.
The Best Lens Color Is The One That Suits You
It is a no brainer that you'll have to assess well what the weather conditions entail before embarking on your journey to enjoy the snowy plains that you were planning all year long. Wearing the right kind of eye accessory is of utmost importance to let you perform at your level best no matter how unforgiving the prevailing conditions are.