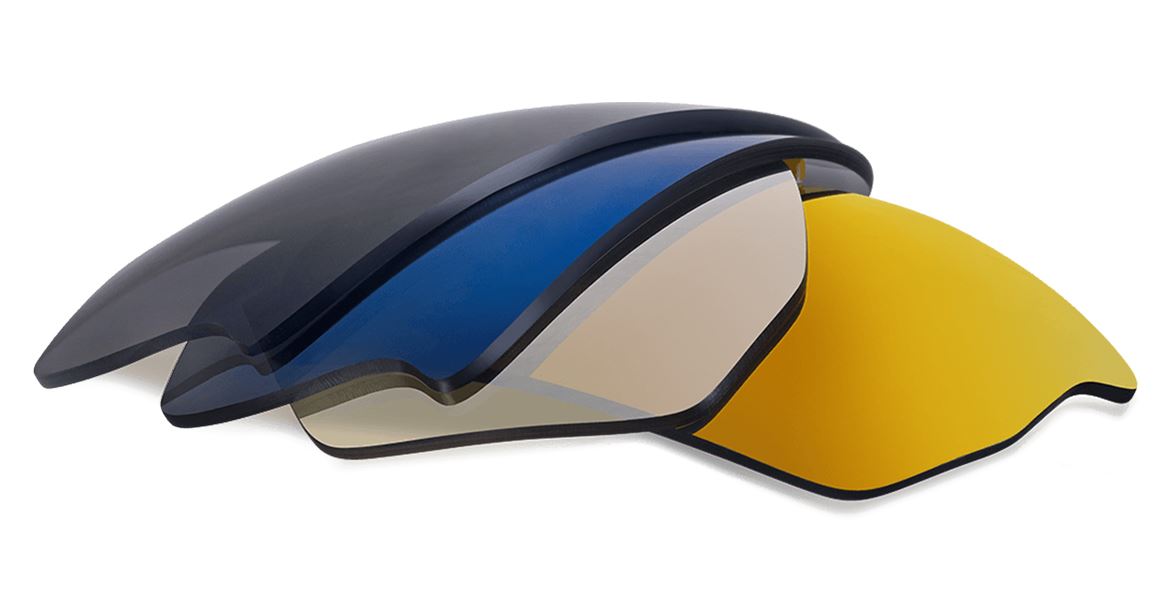 Best lenses tint of sports sunglasses depends on the place and lighting conditions during sports. Today, safety eyewear manufacturers are providing many seemingly unending combinations of features. Most of the eyewear is available from frame style to colors for all type of situations.
Below here we are describing the tint colors according to situations and sports activities.
 Rose or red and amber:
These colored lenses are best for the condition of contrast in partly sunny and cloudy. These colors can cause color imbalance. These tints are best for fishing, cycling, hunting, skiing, shooting, snowboarding and all types of water sports.
 Orange or yellow:
These colors are best for the contrast in low-light, hazy and overcast. They are suitable for both outdoor and indoor activities. You can use these tints lens for shooting, hunting, skiing, cycling, and snowboarding. You can wear these tint lens glasses for indoor sports like handball, tennis, and basketball. It is easy to buy Online Prescription Eyewear of any popular brands.
Gray:
Gray helps in reducing the overall brightness. It maintains a 100% color balance. It is very helpful in all outdoor lighting conditions sports.
Copper/Brown/dark amber:
These tints can block a high proportion of blue light. These are useful for the contrast of green grass and blue sky. You can wear these tints in fishing, shooting, cycling, baseball, skiing, golf, and all water sports.
These colors solutions were recommended by eye care professionals. You must do an experiment with these lens tints for better performance.
Green:
The green color is preserved color balance. This color is best for golf and baseball. It will be better for you to put the green color lens in Safety Eyewear Frames.
Why lens color is important:
Lens tint has a direct relationship with visual acuity. You can see objects by tint lens clearly and with the great precisions. The tinted lens is important for visual performance. Lens tints control the effect of glare and make able to see contrast and colors. It is helpful in,
  To work for long hours in different light conditions

  To spend maximum time around reflected light

  Different surfaces that can down the performances

  You can also get Online RX Eyeglasses with a tinted lens.
The right tint improves complex perception with reducing eye fatigue. It minimizes color alteration and maximizes the clear view. It protects eyes from blue light and gives a clear view in low-light conditions.
Analyze your need:
First, you have to analyze your activity for the selection of better lens tint. If you are participating in many sports, then purchase more than one pair. You will have to face multiple light conditions for the participation of different sports. Now, sports glasses frames are also available with an interchangeable lens for all light conditions.
Whatever the sports glasses are choosing, they must be with an anti-reflect coating. This coating will protect you from harmful rays. You should take time for the selection of shade and color. You have to determine which lens tint is best for you. It purely depends on your preferences. Now, RX Safety Eyeglasses are available in different colors of your choices.